Using the zettelkasten note-taking method in Obsidian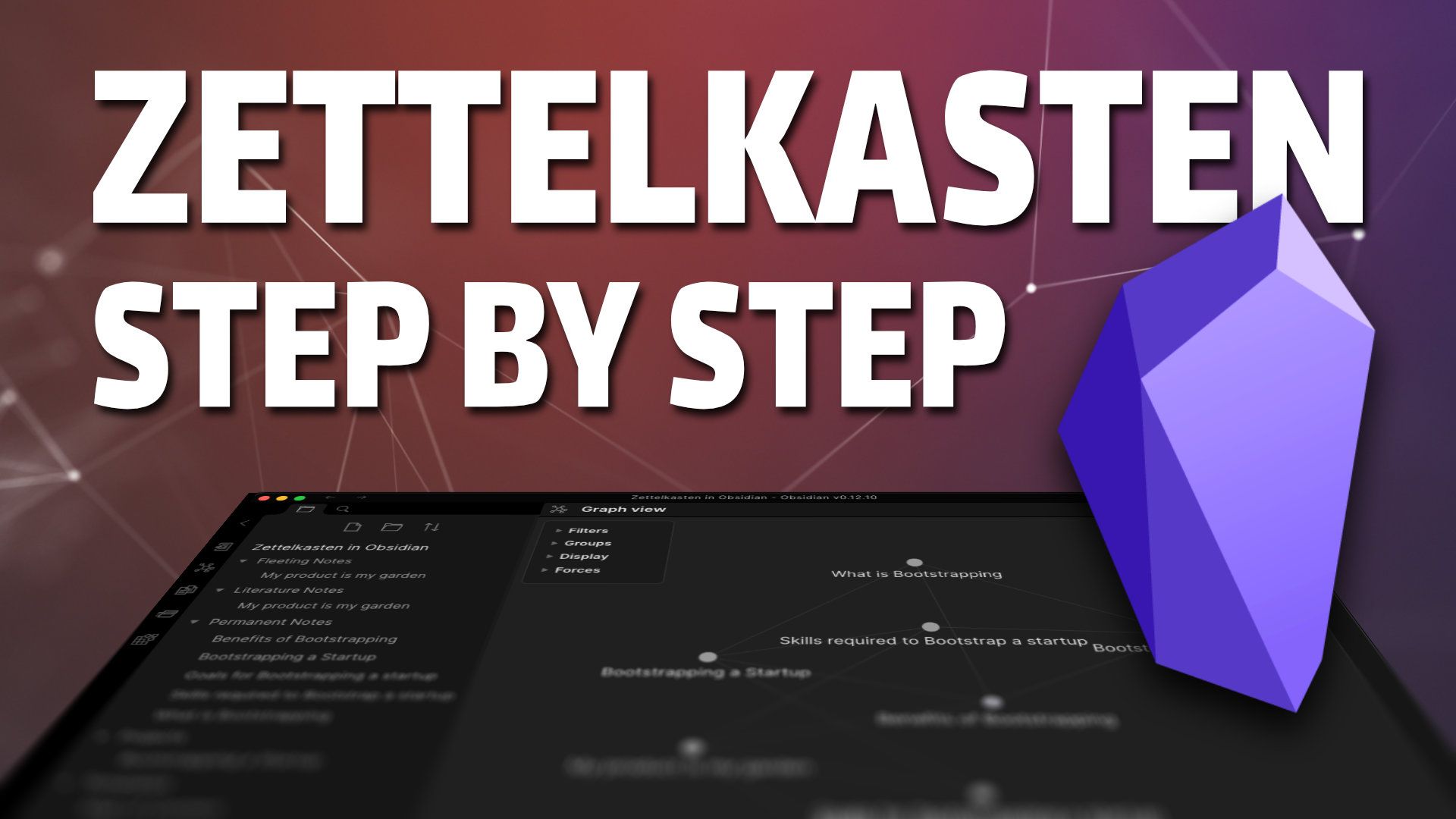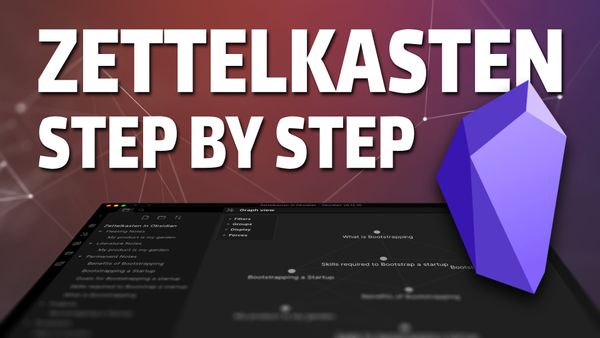 In this article, we will discuss how to apply the Zettelkasten method in Obsidian, a markdown editor that allows you to connect notes together using linked thoughts. The Zettelkasten method involves a system of note-taking which includes fleeting notes, literature notes, and permanent notes. These notes get linked together to create new ideas and insights, serving as a base for your projects, including blog posts and YouTube scripts.
Setting up Obsidian
Create folders for the different types of notes: fleeting notes, literature notes, and permanent notes.
Enable the templates core plugin in Obsidian's settings and set up a folder for templates.
Create smart note templates to streamline the process of creating new notes.
Design your Map of Content (MoC) to outline various topics for a given theme in your notes.
Creating Notes
Fleeting Notes: Capture ideas, highlights, or notes from different sources (web articles, videos, books).
Literature Notes: Process your fleeting notes and add your own thoughts and insights based on the source material.
Permanent Notes: Organise your literature notes into a coherent and interconnected knowledge base that you can reference in the future.
Graph View
Obsidian offers a graph view that shows the interconnectedness of your notes, helping you identify gaps and find associations in your understanding.
Writing a Blog Post From Your Notes
Create a new folder for your project, such as a blog post or YouTube script.
Use your permanent notes as a source of inspiration and outline your project.
Create drafts, using your permanent notes as a reference point to help you get going quickly.
Edit and refine your drafts until your work is ready for publishing
Conclusion
Utilising the Zettelkasten method in Obsidian can help build a consistent and comprehensive knowledge base that you can easily draw from when working on projects. This approach promotes deeper understanding and better organisation of your ideas.
---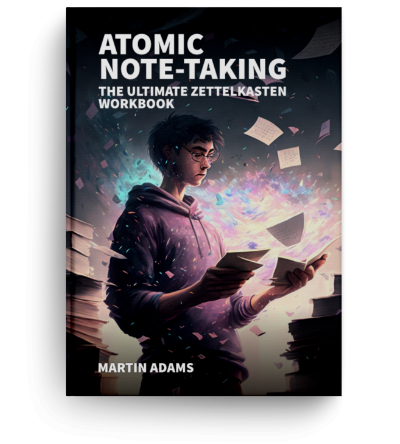 Want to level up your note-taking and be a deep meaningful thinker? Check out my book Atomic Note-Taking.